We offer a variety of services to help Women to Learn-Laugh+Grow together. We will always work with other organisations and businesses to bring our members new and fun things to benefit and enrich their lives.
What we accomplished on the allotment in year 1 - 2017: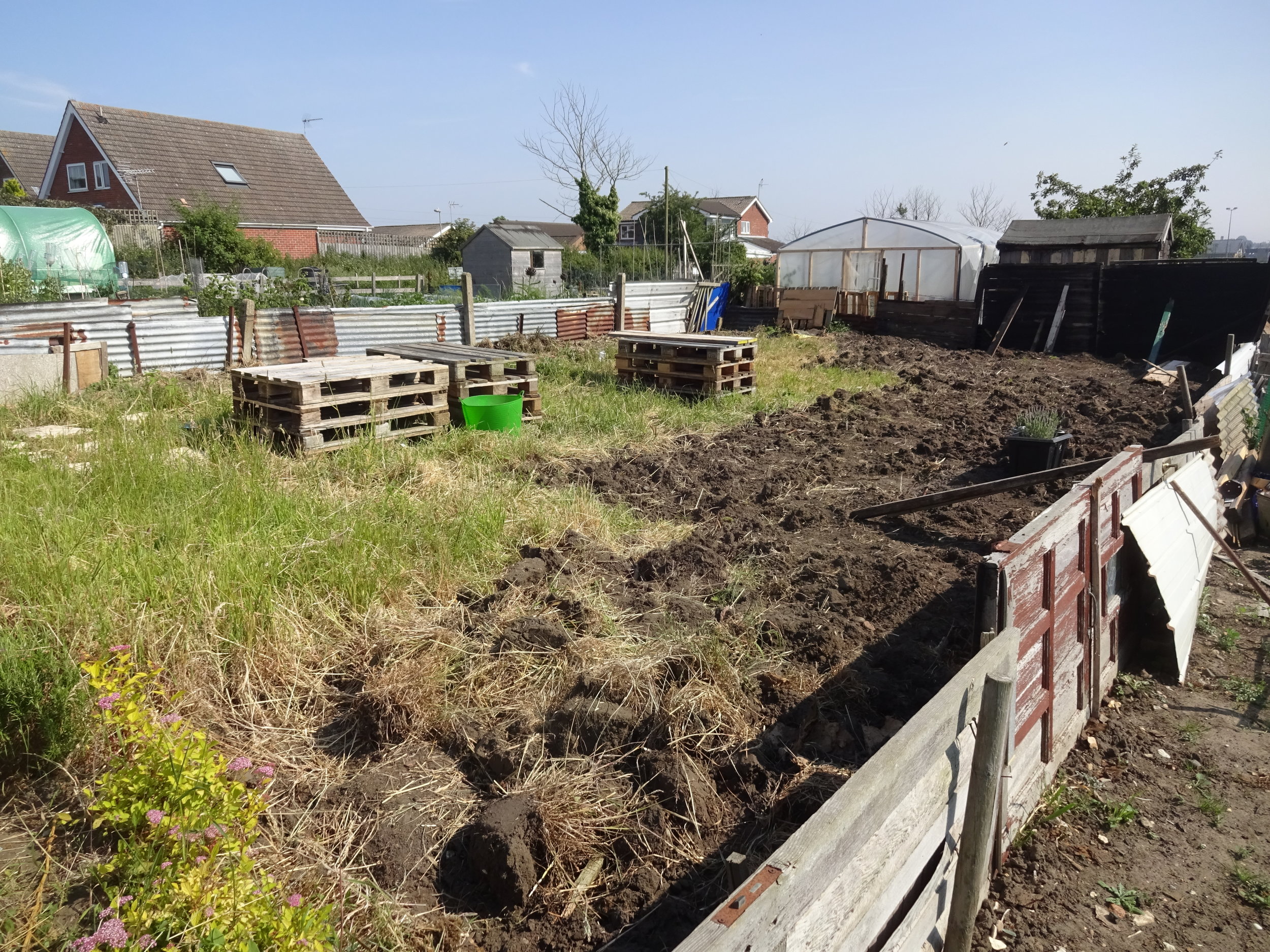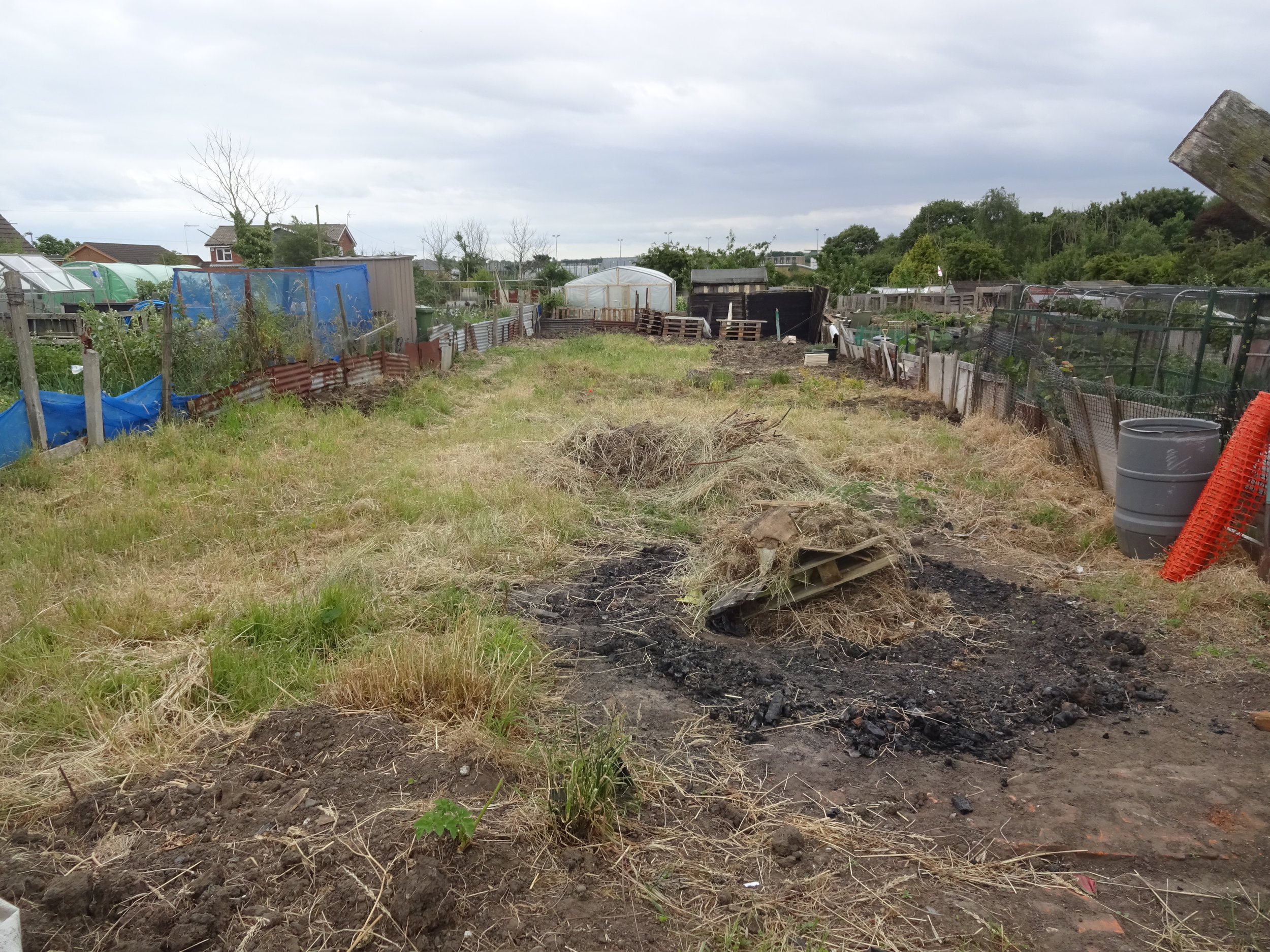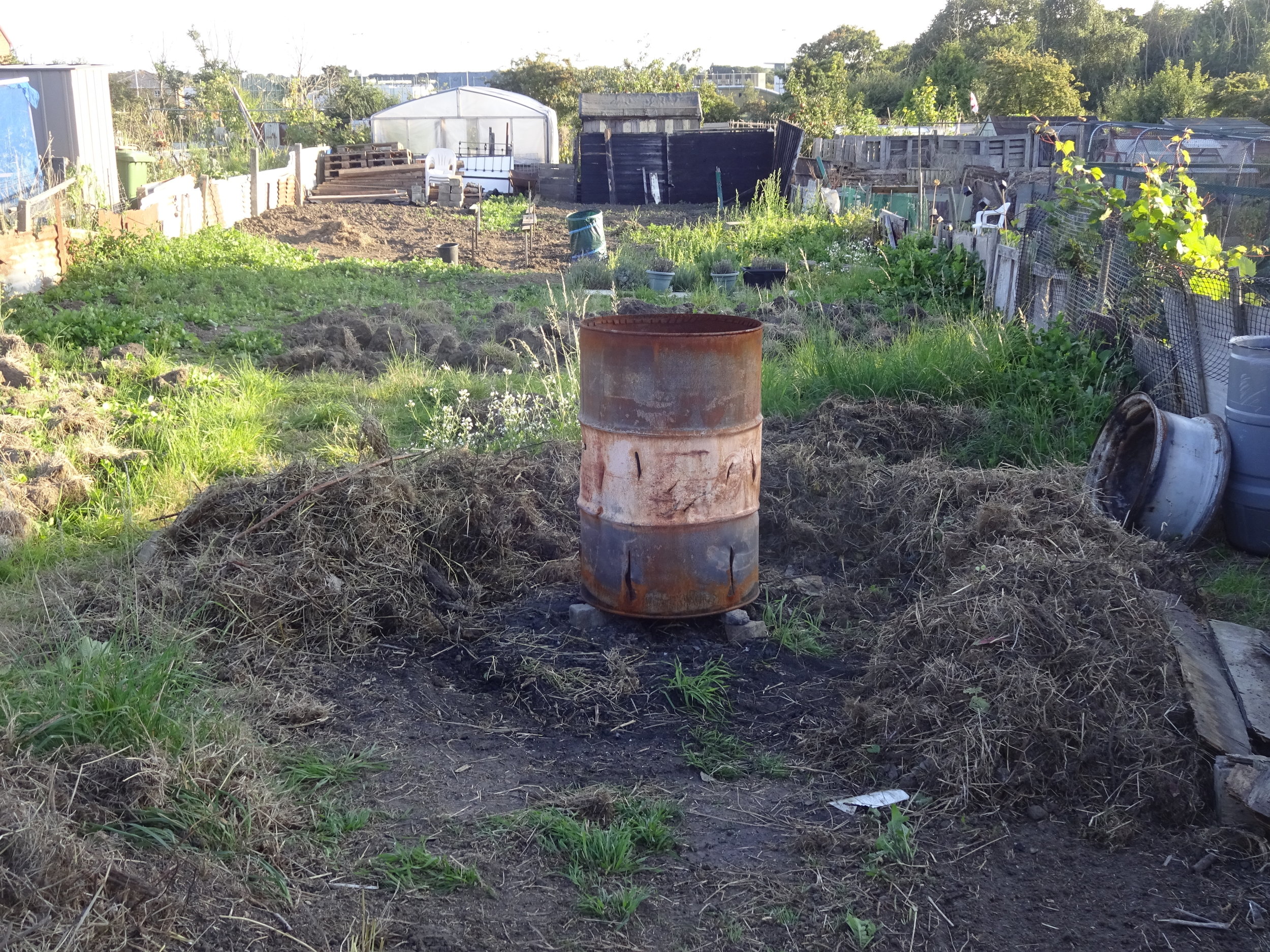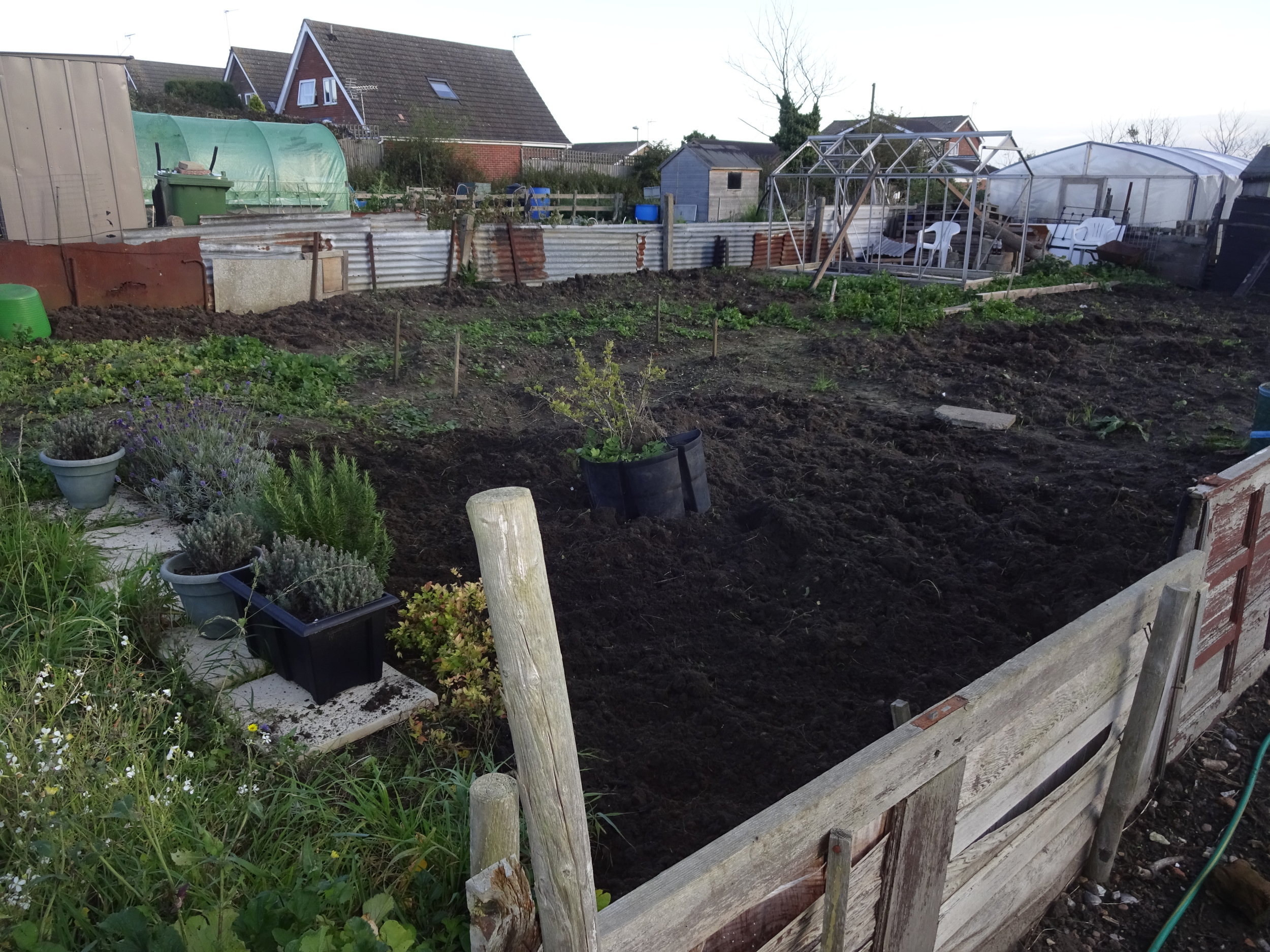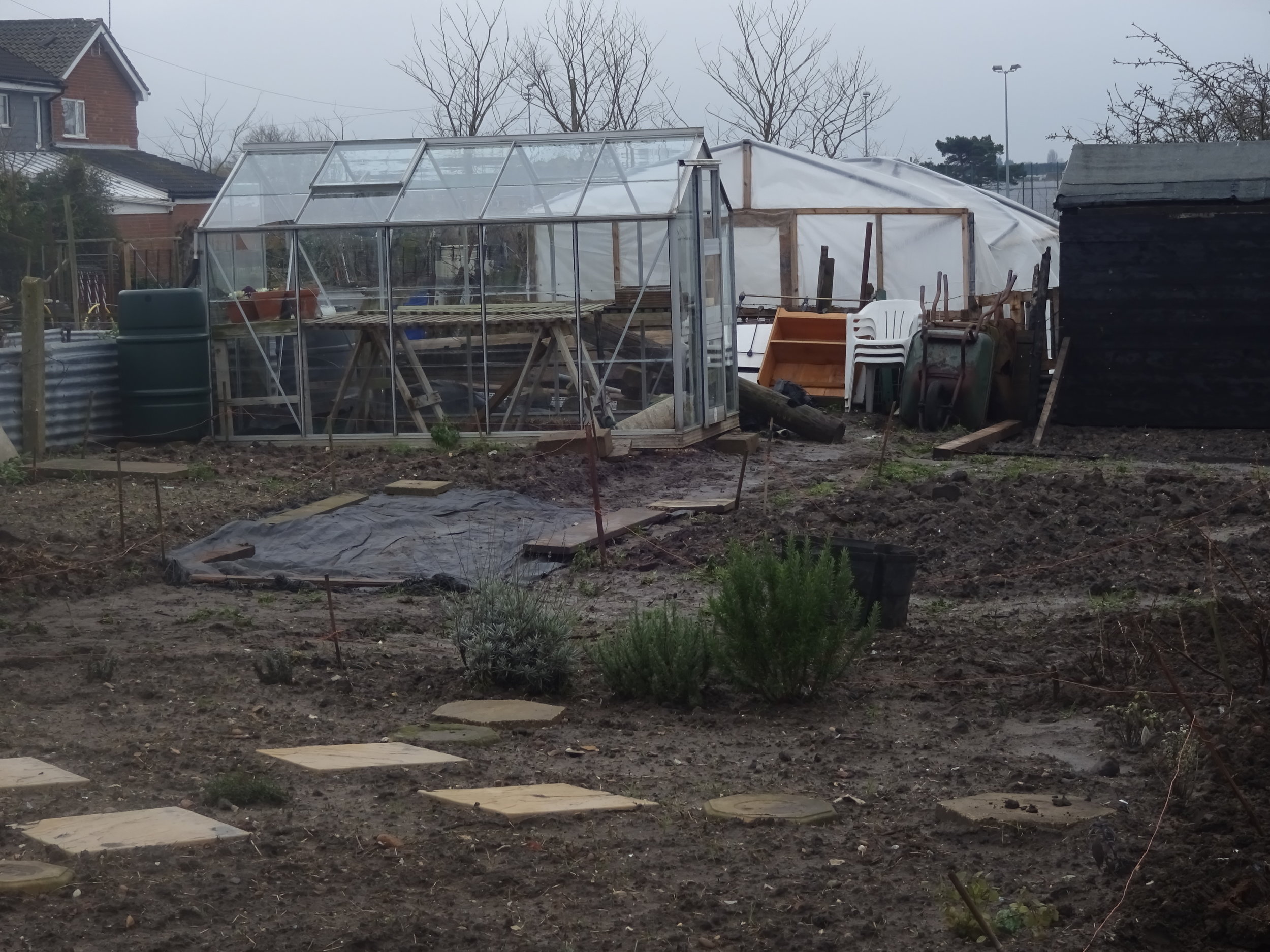 A Place to Be - Is an allotment we took on early part of 2017, it was in a terrible condition and to say there were a few blackberry bushes would be an understatement. With guts and determination (as well as a huge amount of effort from our amazing husbands) we worked tirelessly to turn this ugly duckling into one of our most favourite places to be. We even planted our fist crops in October, onions - garlic and shallots, all ready for next years soup :-)
Year 2:
So!! our first summer 2018. We got to plant many many seeds and for a while were able to see them grow into shoots. New life appeared in the pond and sweet peas filled the air with the most amazing scent. Unfortunately the weather - whilst lovely to have - meant we lost lots of the planted crops and struggled to even be on the allotment for any length of time. We did however manage to create a smaller- more practical herb garden- prepare the land for the SHE shed and pave the patio at the far end of the plot (this will enable us to sit in some shade next summer).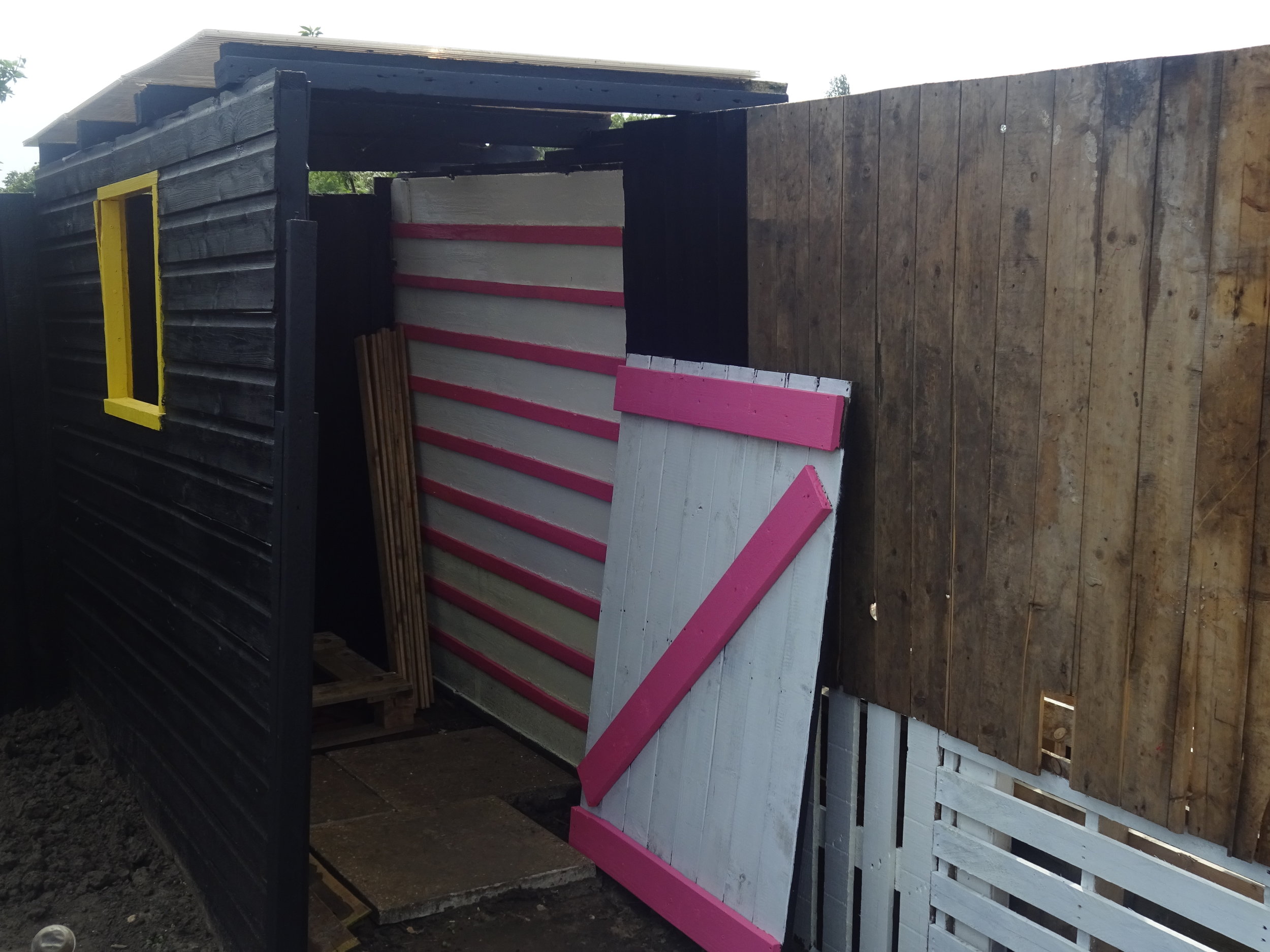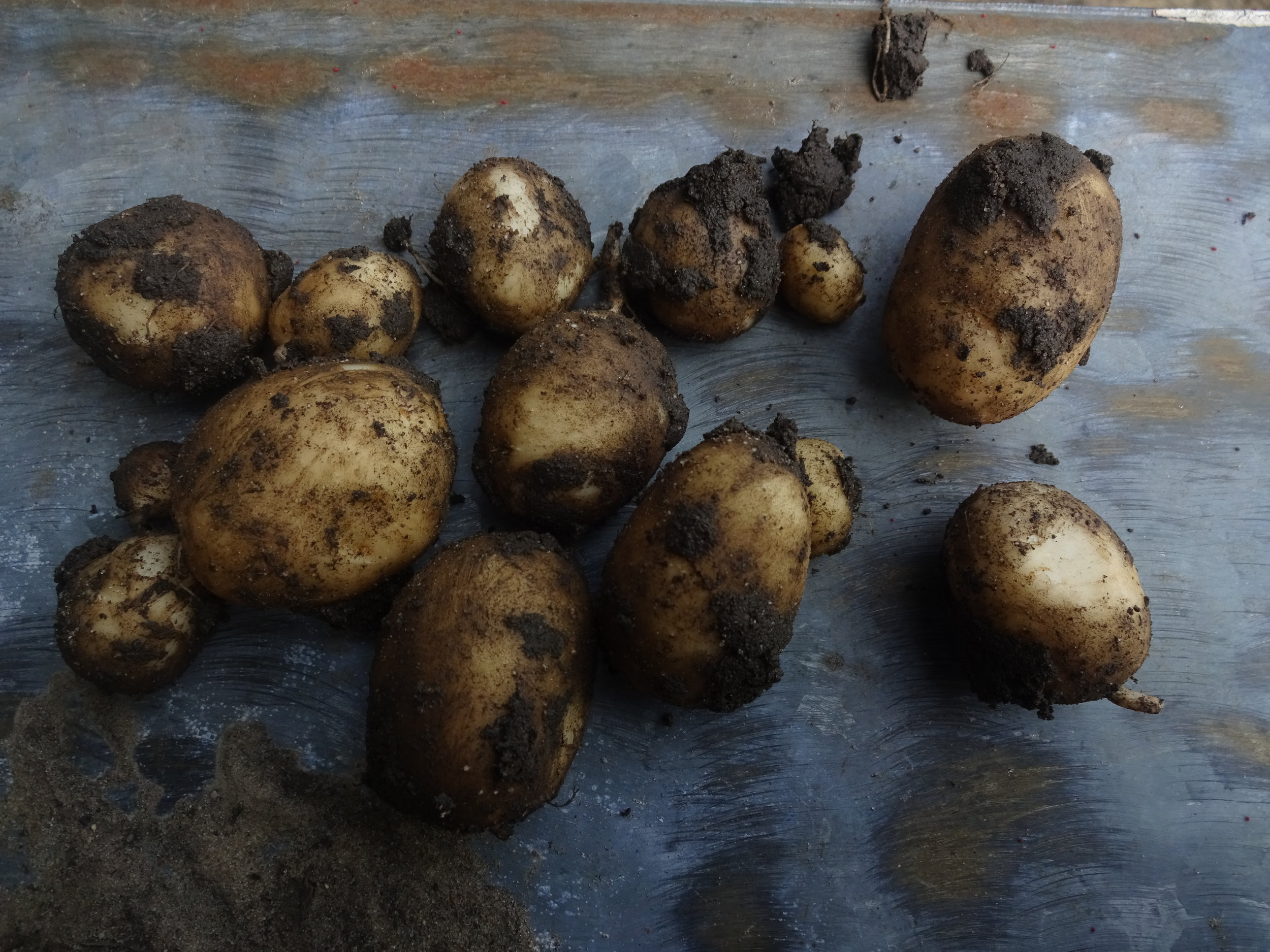 We've certainly had the best of weather this summer, that's been great for some of the crops but unfortunately not for all. However is has resulted in us successfully growing all of the herbs we planted - chillies - peppers - a monster crop of Chard and Pumpkins and our purple sprouts are coming along nicely too. We especially love the Statice flowers ( but prefer to call them 'Sea Lavender')
Our next addition to the allotment is to have the first SHE SHED in Suffolk - try and say that quickly, its hilarious - We have recently been given funding to purchase the shed from a local charity who provides support to Women survivors of Domestic Abuse. This is fantastic news as it will be the beginning of a new chapter. We aim to have the shed erected later this year -2018- A base for the Garden Angels to be able to sit and create items for other Women to have in their gardens. We'll also be able to sit in there with a mug of hot chocolate and watch the world go by - EXCITED!
The SHE Shed will be a base for the Garden Angels, these Women who can help others to tidy their gardens by clearing weeds + pruning back plants, just the basic stuff to help make the outside space of women's homes a place to be happy and/or content. If you would like to become one of our first Garden Angels please drop us a line and we'll help connect you with a woman in need of your help. OR are you a woman with a garden that needs attention? again drop us a line.